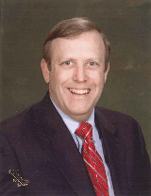 The law office of Norman C. Smith was established in 1999 with the goal of providing professional and personal legal services to persons with numerous concerns. We assist a diverse clientele, including those needing assistance in their later years, families whose loved ones have passed away and need help navigating the probate process, and persons needing to be involved in guardianship proceedings. Our office continues to assist those interested in buying and selling real estate.
Norman C. Smith
Norman Smith graduated from MIT in 1977, majoring in Urban Studies and Planning. He obtained his law degree at the Boston University School of Law, graduating in 1980. Upon graduating, Mr. Smith served as a law clerk for Chief Justice Albert W. Barney of the Vermont Supreme Court. He was admitted to the Vermont bar in 1981, and also was admitted to practice in the United States District Court, District of Vermont that same year.

Mr. Smith concentrates his practice in the areas of real estate, estate planning, probate and guardianships, and general business and commercial law. He has served as the local counsel in a major patent infringement and antitrust case, and in two cases challenging the constitutionality of Vermont's Campaign Finance Law. Mr. Smith brings high quality of service to the matters he works on.

Norman is involved in numerous civic activities. he is the President of his Parish's Cemetery Assocation; has served as Chairman of the Parish Finance Council; serves as General Counsel to Green Mountain Habitat for Humanity. He has coached youth basketball, his teams winning two Vermont CYO championships and one New England CYO Championship.

He has been appointed by the Vermont Supreme Court to serve on the Probate Court Oversite Committee and the Probate Court Rules Committee. He also serves as chairman of the Ferrisburgh Zoning Board of Adjustments.

Norman C. Smith takes pride in providing quality, personal service. Although he is a solo practitioner, you will find him responsive and ready to assist you in providing legal services.
Charlotte "Toddy" Ferguson
Attorney Smith's Assistant, Charlotte "Toddy" Ferguson, brings a wealth of experience in preparing estate planning documents, as well as documents necessary to navigate the probate process.

Norman C. Smith and his assistant work together to prepare estate plans, drafting wills, powers of attorney, and advance directives and trusts. Ms. Ferguson assists in probate and trust administration. Norman also serves as executor, trustee, and Agent under several client's Power of Attorney.